Are you looking for Tyre Repair for your vehicle?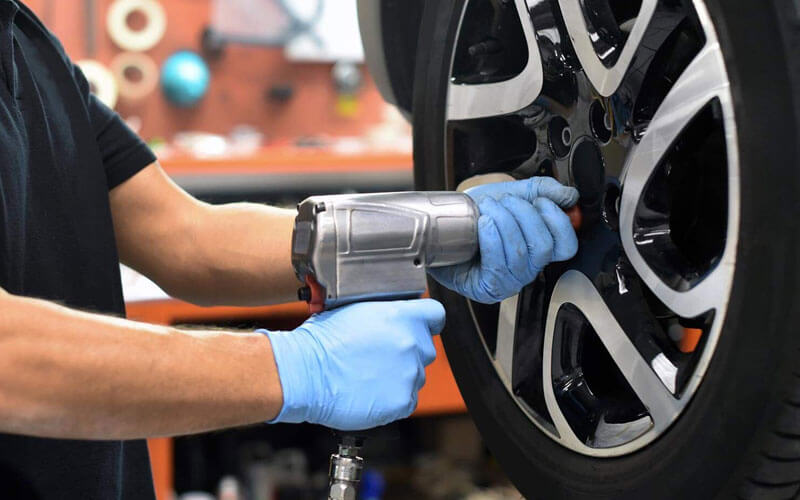 A tyre repair is certainly one of the most cost-effective solutions if your vehicle's tyres have sustained damages from punctures or due to heavy impacts from some harmful external objects. However, tyre repair involves a very intricate process that requires professional understanding to derive accurate results and ensure maximum safety.
If you are looking for a tyre repairing garage in the Bridge Of Don , look no further than Laws Tyres. We are one of the most trusted automobile garages in your location and are highly sought-after for our tyre repair services. We use cutting-edge equipment and innovative techniques to repair the damaged tread structure of a tyre and ensure it can perform optimally in all road conditions.
Is it possible to repair all tyres ?
Unfortunately, not.
Several crucial parameters that must be checked prior to initiating tyre repairs are as follows:
There is no damage to the sidewall.
If the damage is due to a puncture, its size must not be more than 6 mm.
The tread depth must be at least 1.6mm.
There are no exposed chords
Tyre structural integrity is unharmed.
There are no bulges or deeper cuts showing
At our workshop, we carefully check your vehicles' damaged tyres and only if the unit satisfactorily complies with all the mentioned parameters, we can conduct a tyre repair Altens. If not, we always recommend replacing the damaged unit and offer end-to-end assistance in choosing new tyres.
How are tyres repaired at our garage?
A tyre can sustain damage due to a number of reasons, like driving on inadequately inflated tyres, or misaligned wheels, tread damaged due to punctures, or cracks in rubber due to harmful impact from sharp external objects, etc.
Therefore, we first thoroughly inspect your vehicle's tyre and depending upon the type of damage the tyre has sustained, we repair it with one of the three methods mentioned below:
Plugging:

Plugging involves shoving a piece of leather with adhesive into the damaged area of the tyre. The adhesive gets vulcanised under the heat generated when the tyre rolls, thereby turning it into a permanent seal.
Patching:

Patching involves the process of inserting and attaching a piece of rubber on the damaged part with adhesives. Here too, the adhesive solidifies into a permanent seal due to the heat generated when the tyre rolls.
Plug & patch:

Plug & patch method is used when the damage covers a large area. This technique involves inserting a piece of rubber with a short leather tail into the tyre. The short tail-like end is then threaded through the damaged area to plug and seal the gap.
Therefore, look no further for a tyre repairing garage near me and come over.