Search Tyres by Vehicle Registration
Are you looking for Tyre Repair for your vehicle?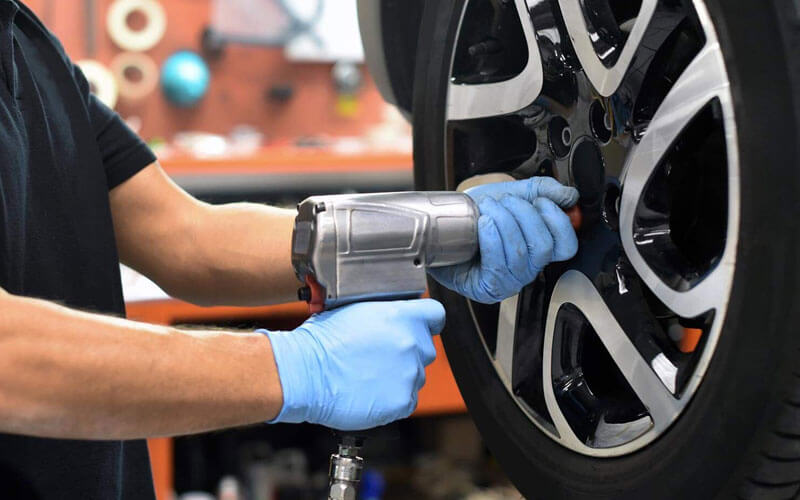 Laws Tyres is your ideal go-to destination if you are looking for efficient and cost-effective tyre repair Bridge of Don. We use cutting-edge equipment and strictly abide by the legal standards to ensure maximum safety and long-term tyre durability.
Please note: Tyre-repair is not a DIY-friendly process. It is extremely intricate and requires professional understanding. Further, there are several legal parameters that must be checked before conducting tyre repairs, and hence, it becomes imperative that you avail of assistance from a reliable garage.
Can all tyres be repaired?
No. There are some essential factors that must be checked to judge whether a tyre repair Bridge of Don is legally safe or not. Some of these are:
Tread depth of the tyre must be at least 1.6mm.
There must not be any damage on a unit's sidewalls.
In case of a puncture, the size of the damage must not be more than 6mm.
There must not be any exposed cord or crack in the rubber.
The structural integrity must be intact.
Please note: Run-flat tyres cannot be repaired. Once they have been driven with a puncture their structure changes. A repair is therefore not considered to be safe.
At Laws Tyres, we thoroughly inspect damaged units based on all these parameters. If your vehicle's damaged tyre satisfactorily meets these criteria, we will repair it using advanced techniques and tools. If not, we will recommend replacing the damaged unit for enhanced safety and performance.
How do we repair damaged tyres?
Depending upon the nature of damage, our experts will conduct tyre repair Bridge of Don services using any of the three techniques as mentioned below:
Plugging: This process involves shoving in a small piece of leather into the damaged area with adhesives, which get vulcanised due to the heat generated as the tyre rolls.
Patching: Like plugging, patching involves attaching a piece of rubber with adhesive on the damaged part. When the tyre rolls, the adhesive gets vulcanised due to the heat generated and changes into a permanent seal.
Plug & patch: As the name suggests, this is a combination of plug and patch methods and is, in fact, the most-effective repairing process. It involves inserting a piece of rubber patch with a leather tail into the tyre. The leather tail is then threaded through the damaged area to plug the damaged site.
Still looking for "tyre repairs near me"?
Put an end to your searches and call us on 01224 222604 to schedule an appointment.